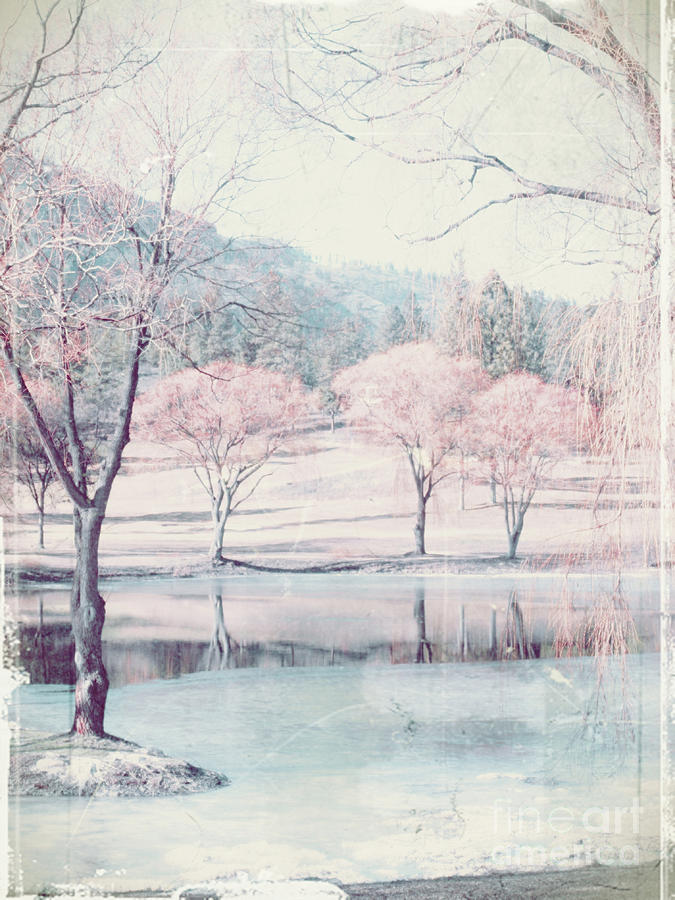 Winter is here!!
When winter first bursts forth, I so love the longer darker nights, the cleansing rains & the wind...I personally love the wind! I remember at this time how much I love living where there are proper seasons.
But I am unprepared
But, alas! The first flush of winter delight is well & truly over. Heaters on (power bill rises), panic has set in as I realise I have no slippers, gumboots (for a fine day between rainy days when I get to hang the washing on the clothes line, & also for sploshing through puddles whilst taking wee doggy for a walk), raincoat, not enough warm clothes....& it's too rainy to grandly sally forth in a Shopping Expedition to replenish essential warmth supplies. There is something so pathetically miserable about trekking around getting wet in the effort to look & feel good.
Winter clothes
I don't like having tons of clothes: I find it confusing having too much choice, which may be due to my Libra sun & moon. Less is more, is my motto. I do like to layer in winter, with my black tee shirts under my 2 black jumpers, wearing black socks to go with my black shoes (always! unless I'm gifted some nice shoes in another colour which has often happened). I have very tiny, wide feet, they look like little flounders, & it is very hard for me to find shoes that actually fit. When I do find a pair that fits & looks good, that's what I wear, year in, year out, unless I find something better. But it is always a mission in the shoe department, & because I'm only 157 cms tall, or short, as the case may be, those lovely long boots ending under the knee aren't always flattering on me.
I love black
As you can see, I love black. It suits me. I have always believed that "black is the new black". In the Colour Me Beautiful original system, I was classified as a winter, in their following systems where you could be a soft, muted, clear, soft, or bright, etc.....my double Libra went crazy trying to decide which one I was ( I am not joking!). I have admitted defeat, after a decade of trying to fit into their current norms, & am back to just being a winter. If you can ever track down the original Colour Me beautiful book by Carol Jackson, it's very clear helping you look your best via colour. The fashion stuff will be outdated, but the whole colour concept is great, because it does work.
I've trained as a colour consultant
I trained with Grace Cosmetics about 22 years ago as a colour consultant. They had 2 systems:
1 warm

1 cool.

The warm colouring has golden undertones in their skin, they suit apricot pink, & off white like ivory or cream.

The cool people have a bluish cast to their veins, you see this in the inner arm, close to the palms, & they suit purer whites, & hot or rose pink.
They recommended having 2 base colours for your clothes: mine are black, & black.
A warmer person might like a warmish brown & their off-white, or perhaps beige, for example.
But these are the colours that you build the basics of your wardrobe around, using the darker colour as your winter base, & the lighter colour as your summer base.
In spring you start to add your lighter base colours to your winter dark base, & in autumn, you start adding your darker winter base to your light base. It's a really effective way to have a system that is easy, smart, doesn't drive you crazy.
Have your own special colours
And then add about 3 colours as your 'signature' colours, the colours that look best on you, that you feel best in. These are for tee-shirts, jumpers, cardis, scarves, etc, they add extra definition & allow us to express our personality a bit more, via our clothing. I know that people love seeing me wear royal blue, it flatters me...but...& this is so important, I don't feel good in it, so I do wear it, but only when I've got nothing else to wear. I also regularly go & buy royal blue tops, or pants, just because I know the colour suits me.....but I then seldom wear them.
When I wear clear purple or red, then I am feeling like me! My personality is then more expressive, which is very helpful for us quiet types. Years ago, a makeup artist called Chantal told me to wear black eyeliner with clear purple eyeshadow & a fuschia lipstick. It sounds so garish, but mysteriously looks attractive. I seldom add the eyeshadow & I use a softer, lighter fuschia, otherwise I feel a bit like a female Elvis Impersonator.
And your basic colours
Why not work out your 2 base colours? With the correct undertones, clear or golden. Then find 2 - 4 colours for your accents, making sure that all of these suit your personality. I know that a lot of people would be a bit depressed wearing black, but for me it's a flattering, mysterious colour. I get depressed wearing browns, truly, but a soft cool beige I can (occasionally) live with.