My Vintage Chic Inspiration
Look Like a Million, written in 1978 by Leslie Field, is the book that I have been reviewing as vintage chic. Leslie had been a journalist all her adult life, including as a Fashion Editor for top magazines like Glamour, Ingenue; feature journalist for The Sunday Times, Daily Mail, & Daily Express, all British newspapers; and at the time of writing book, she was the editor of Tatler magazine. She had also started a radio programme called The Passionate Shopper, reported on two other top radio shows, on fashion and beauty. It was from this background that her own style emerged. And also from years of earning very little money. And especially from caring about how she spent that money.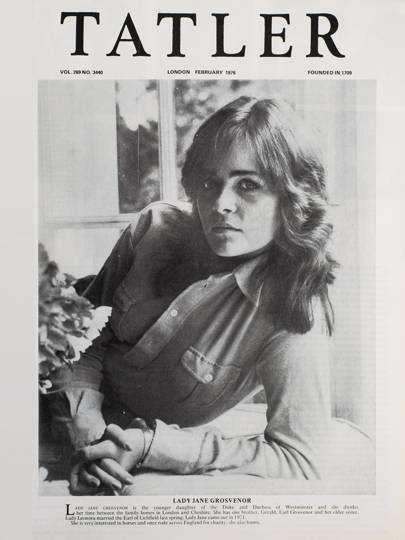 Over the years, I have followed much of her advice. I am often told that I look years younger than what I am. Although I'm not so sure. If I do look younger than my age, then a lot of this was due to Leslie's advice. I have read a lot of these types of books, like Leslie's one, and honestly, this was the best for me, always. I have also loved 2 Lipsticks & a Lover by Helena Frith Powell, and Parisian Chic by Ines de la Fressange. Fiona Ferris's Chic books are lovely. The Chic & Slim series by Anne Barone are good too. I am reading an american one at present, & I just keep thinking "whaaat?" as I read it. It's not chic.
How It Affected How I Dress
I've never worked in the corporate world, so some of Leslie's dressier suggestions I have never followed. My life has always been more casual, but I still followed the basic principles that she suggested:
I wear separates

I layer clothes in winter

black is my "neutral". I always have black pants, & now black jeans, plain black shoes, black converse type boots

I have had a black jacket since I found this book, not always the same one, even if I seldom use one anymore

because I do healing, am a yoga teacher, and have a casual life, I almost always wear pants

I also always have a plain black cardigan, and a lighter coloured, bulky one for winter

I have a couple of plain merino jumpers, in muted turquoise, & another in muted dark blue

but it seems that I am still a bit overdressed, which is just me. even though I aim to dress simply, so I am looking to be more casual, and therefore, appropriate, with jeans and such.
Accessories
I keep my accessories

I have kept a gilt-type floral make-up bag to use as an evening clutch, and I also have a very old, tiny black evening bag with a silver chain handle

I have used flax bags as summer bags, which is so New Zealand

for years I used a tote bag to go to and from work on the bus, and I am now on the lookout for another. So useful

I have used shawls as evening cover-ups ever since reading this book, sometimes using one of my meditation wraps

I also have both a wee fold-up umbrella & a bigger one, as Leslie suggested

I had a fantastic black "straw" hat from Amazon for years, then my sister decided to make it look nice with tons of bright flowers glued onto it, a couple of years ago. I still haven't been able to find another one.
...... And Upkeep
I mend clothes, clean my shoes, hang up clothes, aim to look nice, have my own "look", although I am slowly working towards changing it

I have for many years, bought a pair of simple, black cloth shoes from department stores, for each summer

I make sure that I have short sleeved tees for summer, and long sleeved ones for winter. Some black, some in a nice colour

I have a couple of things for gardening in, now. Old clothes.
Le image
I make sure that my hair looks shiny and healthy

I am not really the person to do nail polishes, but maybe one day

my make-up is lighter and rosier in summer, with deeper, richer lipstick and eye make-up in winter

I have learnt how to use less make-up, and blush very subtly to do an uplift look

I can't do an uplifting thing with my hair because it always falls flat, no matter what

Camellia taught me a more modern way to line my eyes, and how to use bronzer to make me have a better jawline

I have basic make-up & skin care routines, even if my skin products might not be the norm
Plus Decoration
From time to time, I have had trademark jewellery:
when I was a young mum, it was large thin gold hoop earrings, a medium embossed gold bracelet and a New Zealand jade and gold ring, all gifts from my mother

then it was a beautiful silver marcasite watch from my (ex) husband, and a couple of expensive, long silver-chained pendants from mum

next were crystal pendants and dangling earrings

followed by malas (meditation beads) worn as necklaces & bracelets, with small necklaces of Indian Goddesses
I am definitely mistress of overkill! One of my grandchildren sorted out my jewellery and I had a mass junk biff-out. In recent years, I have not been wearing much jewellery, but I do know that can change.
The Easy Way To Make Changes
I have been updating my look in small increments. This is a good way to stay current. The great french perfumes such as Chanel Number 5, are always popular because they are always updated, a wee bit here and there. So we can do it too! I recently had my make-up changed, and it makes me look better.
Inspired by rereading Look Like A Million, I am going to give Leslie's diet a try-out, with a few wee changes to make it more suited for me; I have changed my exercise to include more daily walking, plus about ten to twenty minutes of yoga and body sculpting exercise, morning and night.
Reading this, I can see that I learnt a lot from Leslie's book, I'm always glad that I found it years ago. I hope that somewhere in these blog posts I've written, that you found some good tips for yourself, too.